Association of the pupils of Jenny Lobl CSB
This website is for the members and current guests of the Association. If you would like to attend the next Association meeting as a guest, please contact the Association Secretary, below.
Members and Guests
Association Secretary

This is the website for general information about the teachings of Christian Science, the Church of Christ, Scientist, and free access to Science and Health with Key to the Scriptures by Mary Baker Eddy.

If you want to read/hear contemporary accounts of the practicality of Christian Science this website offers access to free written pieces and an audio podcast each week on its landing page.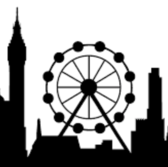 For those wishing to know more about my Christian Science healing practice, or inquire about Primary Class instruction, here is the website of my Christian Science practice.